Learn how to use the app in 6 steps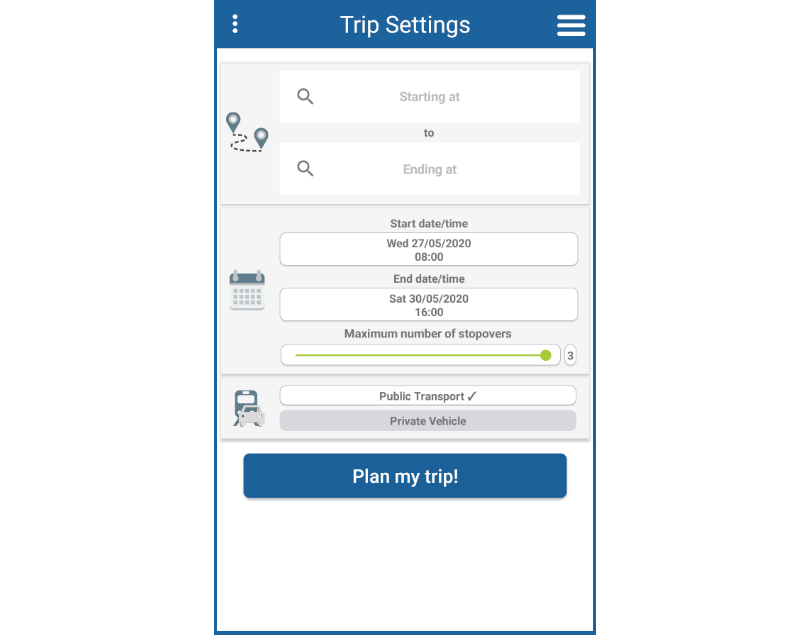 Fix your trip's settings, that is starting and ending point, start and end date/time, the maximum number of stopovers and the transport method used.
Personalise your tour according to your preferences. Use the seekbar to favor the types of POIs you are more interested in and/or to disfavor the types of POIs you are not interested in. Also set the time that your daily itinerary starts and ends.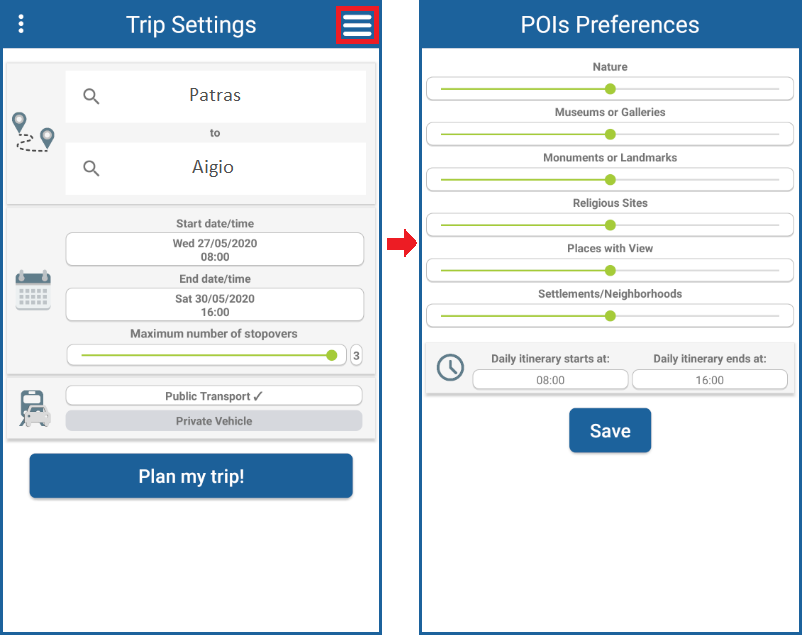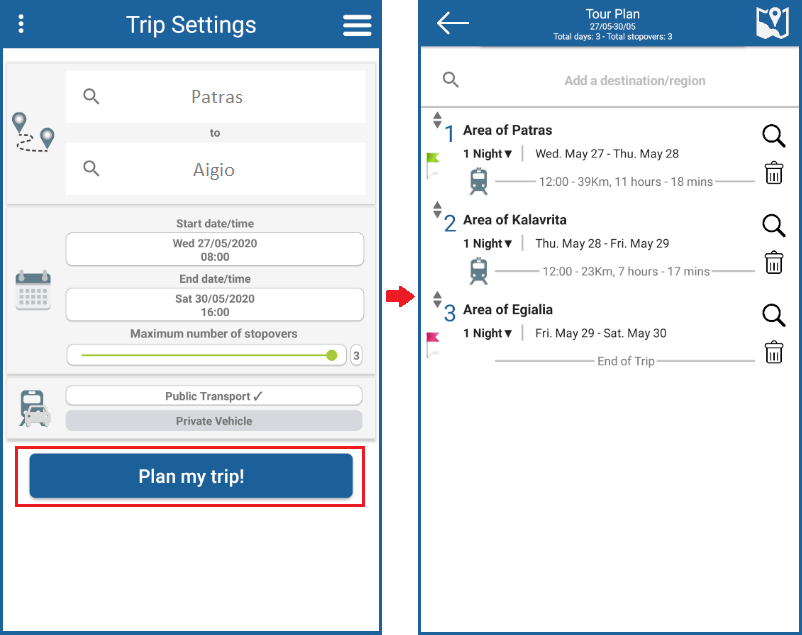 Tap on "Plan my trip!" button and get your tour plan. You can also add additional destinations/regions or delete some of the proposed, change the order of the regions you are going to visit and fix your nights you are going to spend at each region, etc.
Tap on a region to see your proposed daily tour plan in that region. You can change the order of the POIs you are going to visit by tapping the arrows on the left side of each POI and drag and drop it in the preffered position.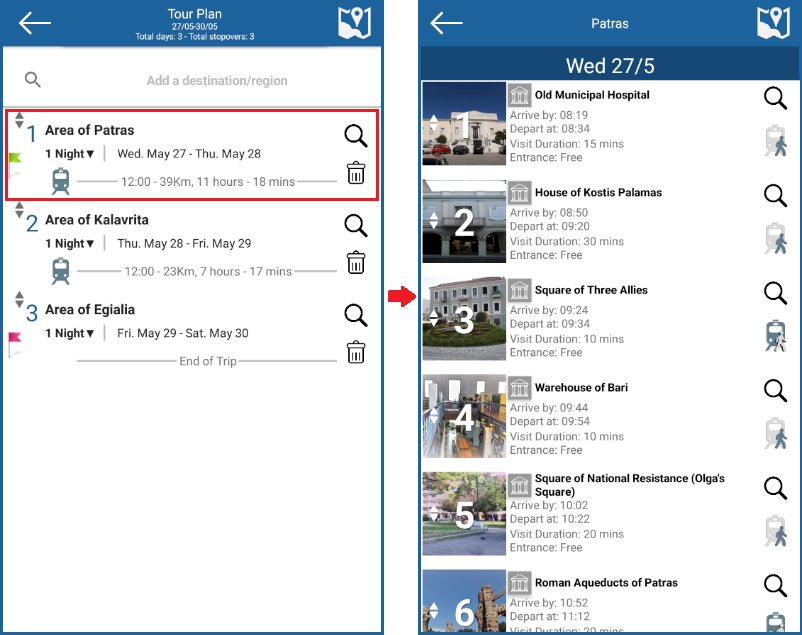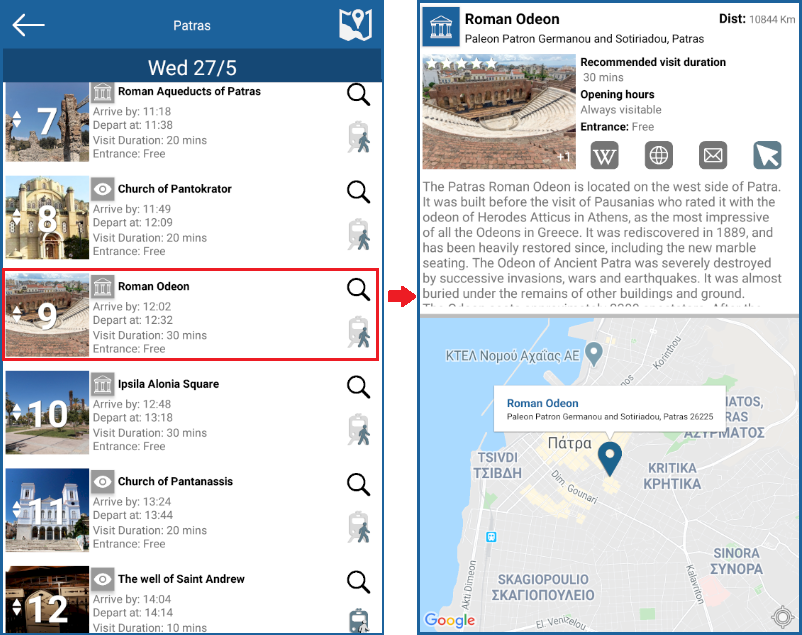 Tap on a POI to get information about it, such as opening hours, cost of entrance, etc.
Tap on the transportation icon on the down right corner of each POI, in order to get routing directions on how to reach it.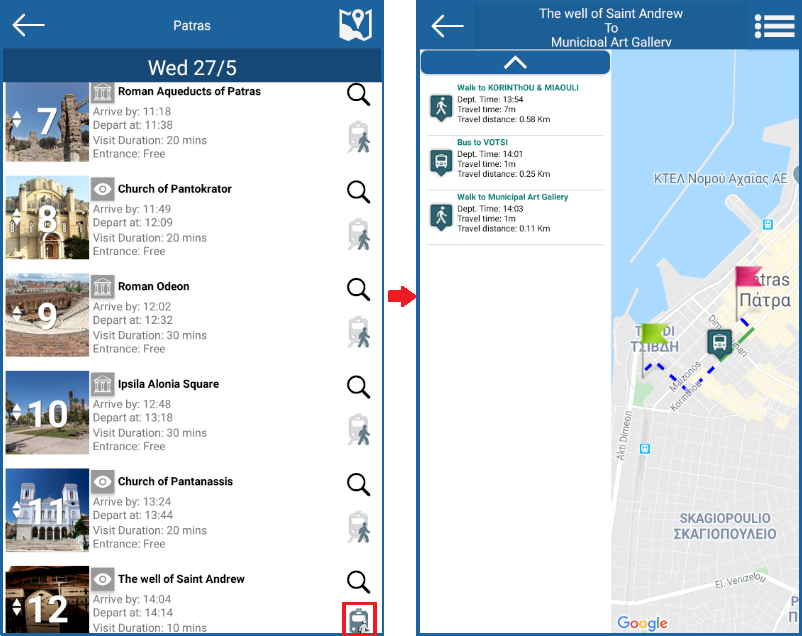 Do you have any questions in using the app? Contact us at:
Did you spot missing/inaccurate data, or find a bug?
Let us know!
Fill in the following form and we will fix it us soon as possible.​
Give us feedback
about your experience using the app
TTP v1.0
Notes
TTP v1.0 is ready but not yet perfect due to some data issues. For more info read below...